When Nick Hammonds and Doug Motley, our two managing principals, founded JLAM in 2011, their motto of "Creating and Investing in Places People Want to Be" was adopted into every facet of the organization. The creed is especially applicable to the workplace they created—their goal was, and still is, to make JLAM a place where people are proud to show up every day to work.
Learn more about what makes our real estate investment and development firm a unique place to work —and why you should want to join our team.
Our philosophy drives our product.
One of the main ways our organization aspires to make our people proud is to deliver high-quality products to our customers (both our investors and our residents/tenants). We spend extra time designing differentiated elements into our properties to create places people want to show up to every day for work or call home at the end of their day. Every role has some contribution in supporting this mission, and there are frequent opportunities to creatively impact our projects.
The fact that our team members can feel good about what our company does—create and invest in properties that improve communities—gives us a sense of purpose. We strive to make the markets where we invest and develop, across the mid-Atlantic and Southeast regions, better places as a result of our efforts.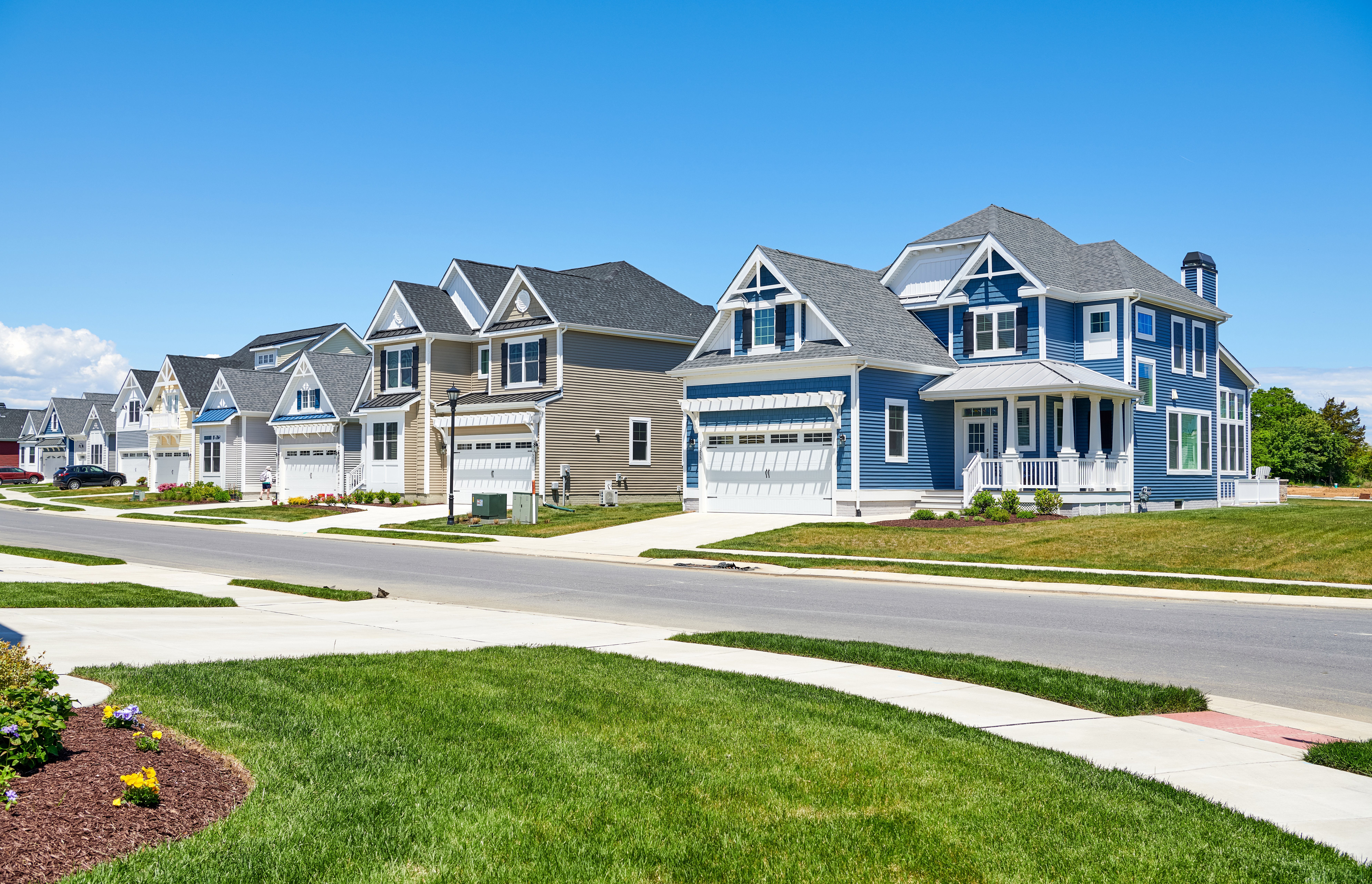 We offer best-in-class compensation.
We want to attract and retain the best and brightest to work here, so we make sure our salary range reflects the compensation level top talent deserves. To ensure our compensation is best-in-class, we worked with a leading national compensation consulting firm to create our employee benefits package, which also includes options in health, dental, and life insurance, as well as a flexible PTO bank.
We consider several factors when determining our salary range. First and foremost, we weigh the experience level and capabilities needed for the position and its responsibilities. We then benchmark that target background with comparable internal and external compensation datapoints, and finally arrive at a target salary range for the position.
Your base salary, however, is not the only form of compensation we provide.
We align team members' interests with our company goals.
Just like we align our interests with our investors by including our own money in every investment we sponsor, we do the same through our short-term incentive program (or "STIP"). The STIP is an annual program that is driven by two factors—how well the company does each year, and what the individual accomplishes to help us achieve our goals. A predetermined percentage of the company's earnings are contributed to the STIP pool each year, and funds are earned and allocated from that based on company and personal goal achievement. This performance incentive can be a significant portion of a person's total compensation, so there is a strong incentive to be a top performer and key contributor to the company's success.
Our managing principals empower employees.
One of the main reasons JLAM is successful is because of who is on our team. We have carefully built a team with a wide variety of experiences designed to complement each other, which helps us achieve more as a company. We emphasize attracting, hiring, and retaining top talent who want rewarding work to do, new challenges to overcome, have an entrepreneurial spirit, possess a refuse-to-lose mentality, and are rooted by the principle of always doing the right thing.
Hammonds and Motley empower individuals to leverage one's expertise and skillset while they also provide mentorship and support for employees to learn more about the company, maximize performance, and expand one's role and career trajectory. This allows employees to be subject matter experts while also collaborating with each other and continuously learning.
Our company outings ensure a great work/life balance—and build our team-first mentality.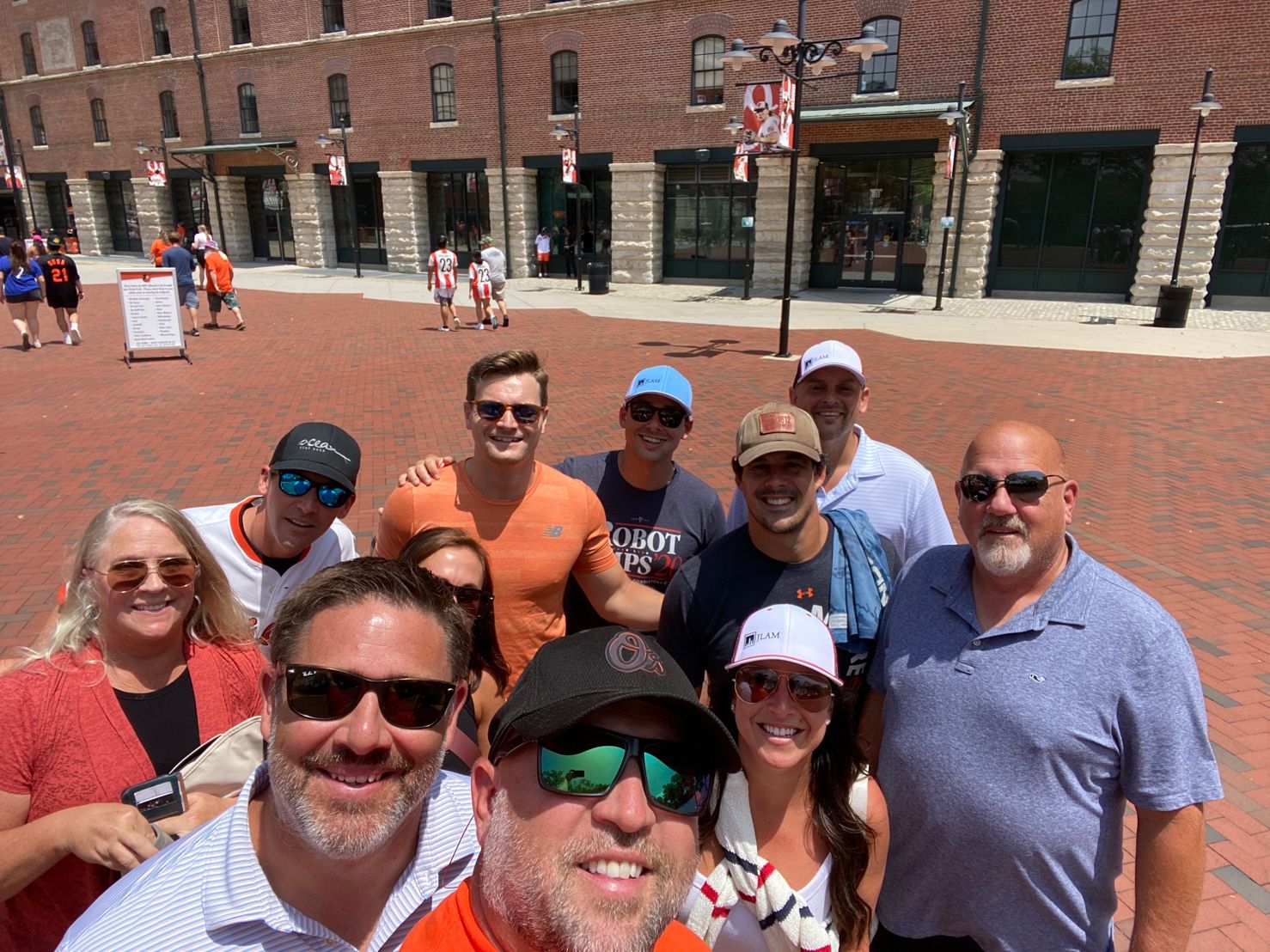 At JLAM, we do believe that you can, and should, enjoy the work you do and the people you do it with, and that aligns with our philosophy of creating a place people want to be. We achieve this through intentional investment in our people, continuing education, and including regular team-building events that allow us to socialize outside of work to strengthen our team bond and help us work together even better. Some of these fun events include:
Going to an Orioles game and sitting in a private suite.

Pedal boating in the Rehoboth canals and bay.

Sponsoring and participating yearly in the Rehoboth Boys & Girls Club Charity Golf Tournament.

Going on a yearly trip to dynamic cities to get inspiration for future developments and investments.

Having a quarterly book club focused on professional growth.

Volunteering for quarterly charity and community development events to give back locally.

Hosting regular team lunches and happy hours.
If all of this sounds like a place you want to be, contact us about working at JLAM.